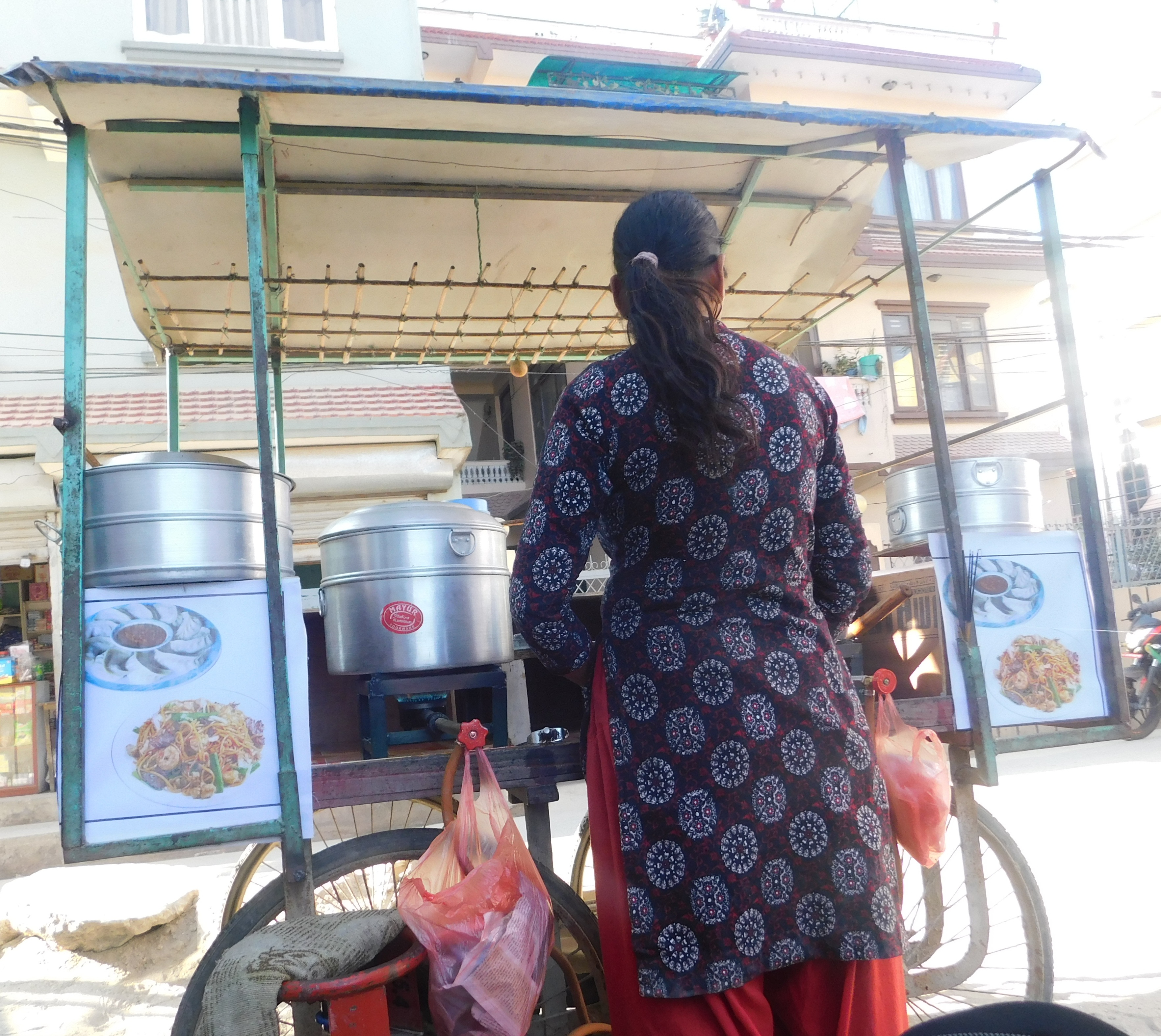 WHEN THE GOING GETS TOUGH, THE TOUGH GETS THE GOING
When
life starts offering you pain since early childhood you kind of become friendly
to it. Everybody knows the fact that life is not fair but some people are bound
to bear the unfairness of life in a greater amount than others. No matter how
hard you try to run from it, it kind of seeks you and finds you. But there's a
popular saying which says "When the going gets tough, the tough gets the going"
applied in her life even if she didn't asked for it. The lesson she learnt
became the foundation of her life.
Karishma
is the youngest member of her family and there are six members in the family
including her father, mother and four siblings. They are from far western Part
of Nepal. At the very early stage of her life her parents died. She lost her
father and mother when she was 3 months and 4 years respectively. The only
guardian she had was her elder sister. She used to take good care of her. When
it comes to her other siblings, she does not even remember how they look like.
She is aware of the fact that her two big brothers do exist. She came to know
that her brothers shifted somewhere else. She heard rumors that they are in
Lahore, Pakistan. She used to live with her married sister's family. But her
sister's decision was not right. She married the wrong guy who used to abuse
and torture her orally which soon turned into being physical. Karishma was beaten up so badly because she was unable
to perform the given task properly. After the incident she left for Pokhara.
After some days she called her sister saying she was in Pokhara with some of
her friends. She was searching for a job in Pokhara and after knowing the
situation her sister somehow convinced her to return back to her home. She also
convinced her husband not to treat her badly. Karishma finally came back and
started living with her sister again.
At the age of 15, Karishma got married to
her sister's brother in law and they shifted to Butwal. They spent 10-12 years
together. While staying in Butwal she gave birth to two daughters. Her husband
often went to foreign countries to earn some money. With the earnings he made
during his abroad stay they bought some land and built a shelter. Their
relationship went well for some time. But her happiness did not last long
because other members of the family were not happy with her. No one gave her
credit for her contribution that she gave to the family. Even after working
every day from early morning till late night she was unable to make them happy.
Sometime her husband and her mother in law both used to scold her and beat her
very badly after getting drunk. In addition to her sorrow and pain her husband
married another woman. Everyone used to despise her for belonging to a poor
family. No one ever took her side and spoke in her favor just because she did
not bring any dowry with her. She was forced to bear some inhuman behavior. On
the other hand her in-laws were expecting son from her, which is a very common
problem here in Nepal. Her both children were daughter which was against her
in-laws preference. That's the main reason Karishma got isolated from her
husband and her family.
She was left with nothing, nobody ever
favored her. There was no place left for her to share her pain and sorrow.
That's the reason she left home and came to Kathmandu to her cousin sister's
home. Her in-laws informed her elder sister about her leaving the home, but her
husband and his family never tried to find her. Karishma started working at her
cousin sister's hotel. She worked there for around one month. She met some guy
and became close to him while working there. That guy used to work in a
construction sector. He made her a proposal to come and work with him. Karishma's
cousin sister granted her the permission to go with him. She started working
with him and this time her salary was higher than before. She became more close
to him while working with him together for almost a year. They became so close
to each other that they decided to get married. She believes that her second
marriage is more of a coincidence than a need for her. She gave birth to a
daughter first and then a son respectively.
When Karishma's son was born with HIV virus, she
had a huge doubt on herself. She got her blood tested and found that she was
infected too. She was devastated. From that moment on, her husband doesn't give
any time or importance to her. Karishma wanted her husband to also get checked
but he rejected it. She just had no one to help her out. She got weak and
helpless. Her husband did not even used to give her even a glass of water. Karishma
often used to get sick. She used to go to the hospital with one of her friend
who told about her plight to her landlord. Her landlord got angry and threw her
out of the house. Karishma decided not to tell anyone about her infection.
After some time she had trouble hearing. When she got to the hospital she was
told by the doctor to pay Rs. 4000 which was a lot to her. Due to lack of
money, she could not go to the hospital and did not even wanted to as the
doctor used to ask her personal questions. On the process, she member of Shakti
Milan Samaj who gave her some support and visited the Organization and she got
the membership which became life changing moment for her. The continuous
treatment, nutrition and education support has become boon to her and her
children. She was also provided Income generation support from the Organization
and she started fast food shop in the cart. The continuous guidance and support
from the Organization has helped her a lot. She has begun to earn good amount of
money from her business which has provided relief for her to fulfill daily
basic needs. She is looking forward to extend her Business in future.
She
says it was hard for her in the past and it's still hard
for her now in terms of her relationship. But on the financial front, she has
been empowered as she began to earn on her own. She is not willing to give up
no matter how bad the situation is or will get.
She has realized that giving up will only add up the problems in life.
You need to stand up and fight hard whenever and whatever life is going to
offer you.